Ci proponiamo come partner per lo sviluppo e/o implementazione di soluzioni per la gestione degli Artwork ,  sia come supporto nella fase di disegno del processo ,  che nella gestione del progetto di implementazione della soluzione .
Abbiamo competenze anche nella integrazione di queste soluzioni con il back-end gestionale sopratutto in caso di integrazioni con SAP.
Il processo di Artwork Management è una fase delicata e fondamentale per il lancio di prodotti nuovi ed esistenti sui mercati. La realizzazione di un packaging adatto per il prodotto non può essere sottovalutato, per questo portiamo le nostre competenze ed esperienze per il raggiungimento dell'obiettivo di rendere efficiente e collaborativa questa attività.
La realizzazione di questo processo coinvolge molteplici reparti e persone, all'interno e all'esterno dell'azienda. La ricetta del successo è insita nel coordinamento delle diverse funzioni, per poter coniugare l'impegno del capitale umano, con le necessità di tempo al fine di produrre risultati finanziari apprezzabili.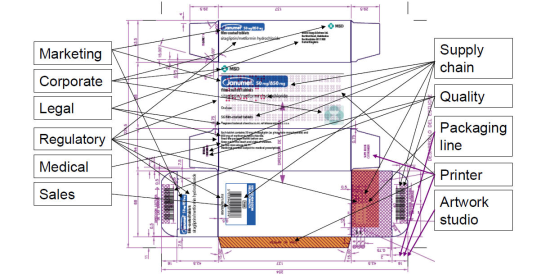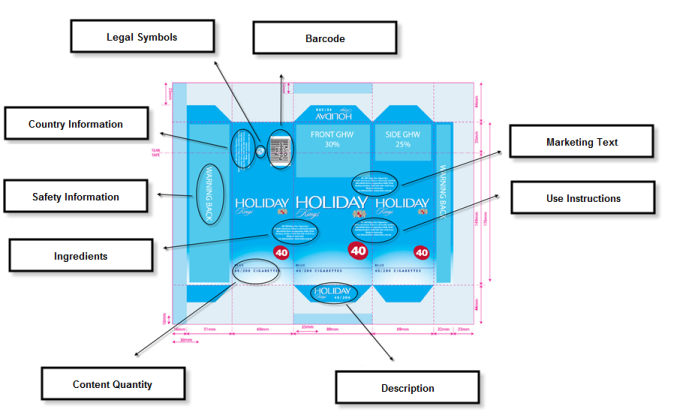 The Artwork Creation Process is a critical part of the product introduction or relaunch of existing products. Without packaging, a new product could not be sold, and without changed packaging, a relaunched product would not create attention. Therefore the packaging artwork creation must not be underestimated, since a cool product won't sell with poor packaging.
The creation of such, therefore consists of a series of steps concerting several people, internal as well as external, that have to be coordinated in a concerted effort of various resources: human, time and – resulting from both – financial.
Main Challenges
Multiple Stakeholders

Long lead times

Missed Deadlines

Compliance Issues

Increased Costs

Duplication of information

Paper based artwork feedback and comments

No consistency in packaging artwork creation

No central repository of all Artworks, Key Line Drawings, Proofs, etc.
Solution adopted
Artwork Repository

Central Artwork repository, accessible using web browser anywhere

Manage multiple versions of Artwork as changes are made

Access control (who can view, update & administer)

Extensive Search option across all artwork data and content

Audit Log
Workflow
Customizable Artwork request and approval workflow
Alerts, reminders and escalations through Email, SMS and Portal
Customizable data entry forms for capturing input of each department
Customizable department wise checklist for approval
Approval status and tracking
Workflow can include design agencies and printers for Proof Approvals